Cases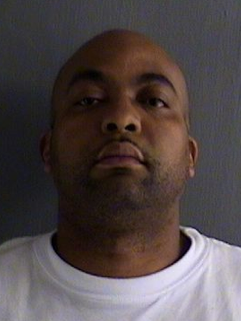 Cornell Hood II of New Orleans, LA plead guilty to three total charges of possession with intent to distribute marijuana. This came after two court cases in 2005 and 2009, and the 35-year-old father was free on a suspended prison sentence and probation.
When Hood's probation officer visited the home he shared with his mother and son in September of 2010, the officer found almost two pounds of marijuana and a digital scale, as well as student loan paperwork found in Hood's name.
Under Louisiana's repeat-offender law, a state judge sentenced Hood to life in prison after finding him guilty of marijuana possession with intent to distribute at trial.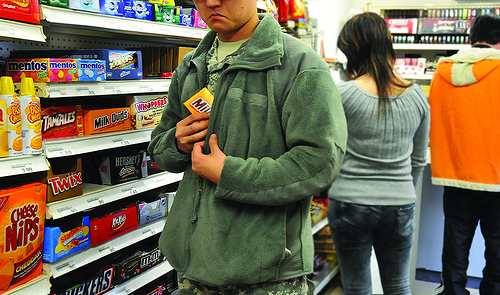 Curtis Wilkerson grew up in a single-parent home until his mother died when he was sixteen years old. After that, he found himself with the wrong friends and in trouble with the law after his role as a lookout in several robberies. After serving six years in prison for his crimes, he found work and repaired his life.
Thirteen years later, Wilkerson admitted to stealing a pair of men's socks worth $2.50 at a mall. After being caught and confessing, he found himself at the wrong end of California's "Three Strikes" law, and upon conviction, faced a sentence of 25 years to life for a petty crime. Wilkerson is still serving his sentence almost twenty years later.
Best of Intentions
While these strict laws with mandatory sentencing guidelines were created with the best of intentions, aimed at keeping violent criminals convicted multiple times out of the general populations, the language of these laws often forces the legal system to bring down harsh punishments to any offender with applicable prior convictions, whether or not the past or current crimes are serious or violent.
Twenty four states across America have some sort of "three strikes" or habitual offender law on the books, with mandatory sentences ranging from 25 years to life.
The Need for Reform
 Data from a study by the Bureau of Justice Statistics, more than two-thirds of prisoners released in 2005 across 30 states were arrested for a new crime within three years. More than three-quarters of these prisoners were arrested again within five years.
The same study shows that the younger an inmate, the greater chance for recidivism; within five years of release, offenders aged 24 or younger were 15 percent more likely to be arrested again compared to those aged 40 and older.
An evaluation from the RAND Corporation found that inmates who participate in correctional education programs were 43 percent less likely to re-enter the prison population. An inmate is twice as likely to not have graduated high school when compared to the general population.
At the end of 2012, almost 7 million American adults were supervised by the U.S. Corrections System (including lock-up, probation, and parole) – or 1 in 35 adults in the country.
According to The Annie E. Casey Foundation, about 40 percent of juveniles in youth corrections systems are held in locked, long-term facilities much like adult prisons, where treatment and educational opportunities are either lacking or unavailable.
Nearly one-third of women in correctional houses worldwide are held in U.S. facilities, making up one of the fasting growing demographics in the prison population, with just over one-third of these offenders serving time for violent crimes.
Black males and Hispanic males were 6 and 2.5 times more likely to be incarcerated than white males in 2012, respectively. In addition, black males between 18 and 19 years of age were almost 9.5 times more likely to be imprisoned than white males of the same age.