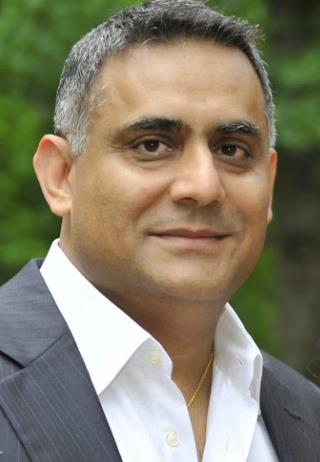 Puneet Ahluwalia, Chief Operating Officer
Puneet Ahluwalia has over 24 years' experience in business administration and development, real estate, financing, and executive management. As the principal partner of New World Strategies, he leads business development opportunities with special attention to foreign direct investment and public-private partnerships.
He graduated from Delhi University in 1988, immigrated into the United States, and became actively involved in real estate. In 1999 he launched Loans & Mortgages, LLC, growing the company to 175 employees. In 2009, he joined George Allen Strategies, headed by former Virginia Governor & U.S. Senator, George Allen, assisting on economic, financial, and energy issues.
He is an active and core member of the US-India Security Forum (USISF). He is presently the 1st Vice Chairman of Fairfax County Virginia Republican Committee (FCRC) and on RPV Asian American Advisory Council. He was named to the RNC national Asian Pacific American Advisory Council. He is the Co-Chairman of US-India Import Council (USIIC) for the US Chapter.
Puneet has media experience, having worked for the Dutch Newspaper NRC Handelsblad and the Dow Jones Publication Far Eastern Economic Review, as Bureau Manager. He is producing a political TV Show for US & Indian audience bringing attention to South Asia Policy in Washington DC.

---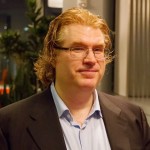 Johnny Monsarrat, Alliance Director
Johnny Monsarrat is the former founder and CEO of Turbine, a videogames company that employed 350 and was acquired by Warner Brothers. After business and technical education from MIT, Brown, and Harvard, where he worked at the MIT Media Lab and Artificial Intelligence Laboratory building robots, he worked in biotech sequencing bacterial DNA before the Human Genome Project. Monsarrat then became founder and CEO of Hard Data Factory, Alliance Director for the Richard Dawkins Foundation for Reason and Science, and Alliance Director for the Secular Coalition for America.
Monsarrat holds two patents and has consulted to top-level executives at Citigroup and General Electric. He runs the Guinness World Record winning atheist community art project, Soulburners, and a website on New England events, Events INSIDER. He is an award-winning public speaker.
---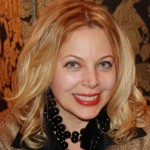 Edwina Rogers, CEO
Edwina has been a public policy expert for over twenty years and has worked for two Presidents and four Senators.
Ms. Rogers worked on international trade for President Bush at the Department of Commerce from 1989 to 1991, and became General Counsel of the National Republican Senatorial Committee during the Republican take-over of the Senate in 1994. She worked for Senator Lott while he was a Majority Leader in 1999 and then an economic advisor for President George W Bush at the White House during 2001 and 2002 at the National Economic Council, focusing on health and social security policy.
Ms. Rogers handled health policy for Senator Sessions in 2003 and 2004, and served as Vice President of the Health Policy for the ERISA Industry Committee (ERIC) in Washington, DC from 2004 to 2009. She was also the founding Executive Director of the Patient Centered Primary Care Collaborative from 2006-2011, a Washington DC trade association, responsible for the national Patient Centered Medical Home movement and implementing the model around the US.
Previously, Ms. Rogers practiced law in the Washington office of Balch and Bingham from 1991 until 1994. She received her BS in Corporate Finance from the University of Alabama and a JD from Catholic University in Washington DC. In 1996, she was a Fellow at the Kennedy School at Harvard.
Most recently, Ms. Rogers was Executive Director at the Secular Coalition for America, a non-profit coalition to represent the diverse and growing voice for separation of religion and government. Ms. Rogers has been a regular contributor of conservative newspaper columns, health and policy journals, and a regular strategist on cable news television.
---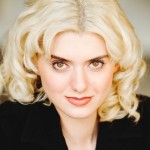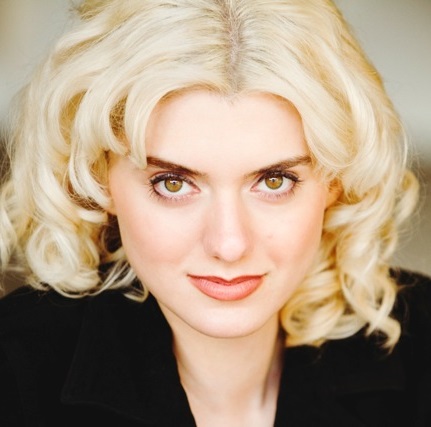 Madeline Schussel, Policy Director
Madeline holds a degree from Tufts University, where she focused her honors thesis work on "human bias systems", influenced in large part by Focault's Discipline and Punish: The Birth of the Prison.  As an undergrad, she began service in community-based organizing for the economically disadvantaged as a Coordinator for the Campus Compact AmeriCorps*VISTA (Volunteers In Service To America) program.  Recently, compelled by the secular movement, she contributed heavily to the design and development of the SGI, a think-tank lobbying for Church/State issues.  Conversely, collaboration with faith-based groups has brought her close to the prison reform movement through outreach as a Pen Pal for incarcerated addicts.  Madeline is particularly excited about the unique cross-partisan potential of the recidivism reduction bills currently making their way through the federal branches.
---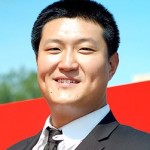 John Ahn, Policy Associate
John Ahn is devoted to social justice for all. He graduated from UC Berkeley with a degree in anthropology. After college he has been active in civil rights for marginalized groups including minority immigrants, the elderly, and the LGBTQ community. His primary professional interests are in programming, management, coaching, and balance.
---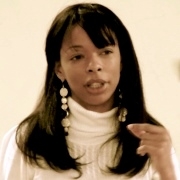 Ayanna Watson, Advisory Board.
Ayanna Watson is a New York attorney best known as the founder of Black Atheists of America, Inc. (BAAm). The organization has been successful in bringing together black atheists and combating the common misconception of solidarity among black atheists. With BAAm, Watson has also brought light to educational and prison reform issues.
---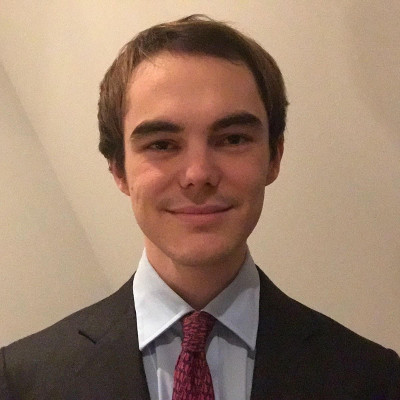 Christopher Rowe, Advisory Board.
Christopher Rowe holds a degree in History from the University of Cambridge and has since been called to the Bar in the U.K. He wrote an award-winning thesis examining how societal views toward free trade have evolved over time. He has worked for a pro bono organization in London providing legal assistance to low-income individuals, and is committed to introducing widespread reform to the justice system, adopting an evidence-based approach based on global best practice. He believes that the effective functioning of all aspects of the criminal justice system are of crucial importance to the maintenance of the rule of law and wants to use his legal experience from the U.K. to further necessary prison reform in the U.S. (state and federal) on issues such as unduly harsh and ineffective habitual offender statutes.