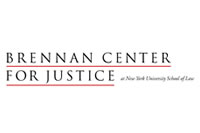 In this new report from the Brennan Center for Justice at NYU School of Law, researchers looked at one very specific piece of the criminal justice puzzle – federal prosecutors. These men and women have significant power within the system; they decide which cases to bring to trial and also make sentencing recommendations.
The report proposes redefining what success means to these prosecutors, with three key goals:
reducing violent and serious crime
reducing prison populations
reducing recidivism
Would this proposed refocusing of federal prosecutors' priorities make a significant difference in prison reform?
Find out more at brennancenter.org