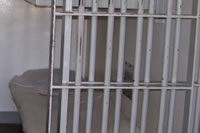 Prison reform is becoming a key issue in the race for Illinois Governor, with Republican challenger Bruce Rauner taking incumbent Gov. Pat Quinn task for keeping too many non-violent offenders behind bars in a state well over its current prison capacity click for more info. Quinn argues he's done just that:
"We have reduced the number of repeat offenders. One thing we use is what's called Adult Redeploy.  We invest in the front end, trying to keep people out of our state prisons – alternative ways of punishing people for bad behavior so they don't have a life of crime."
Could prison reform be the deciding issue in this race?
Get all the details and a link to the candidates' debate at wisu.org